Just to let you know that The 2012 Miss Universe Beauty Pageant was held last night in the USA at the Planet Hollywood Casino on the Las Vegas Strip. It is worthy to note that contestants in every Miss Universe Pageant cannot have been married or have children and must be younger than 27 and older than 18 by Feb. 1 of the competition year.

The battle for this year's crown was fiercely fought by 89 beauty queens from all around the world but the beauty warlord that thrashed the rest was the adorable and very charming Miss USA, who goes by the name, Olivia Culpo (that babe sure has some Latin American blood....It's all in the face....Lovely).

Miss Nigeria,
oh sorry, Miss Philippines, Janine Tugonon, came in second, while Miss Venezuela, Irene Sofia Esser Quintero, placed third. Meanwhile, the crown was handed over to Culpo by the outgoing Miss Universe, Leila Lopes from Angola (beautiful Leila...oops).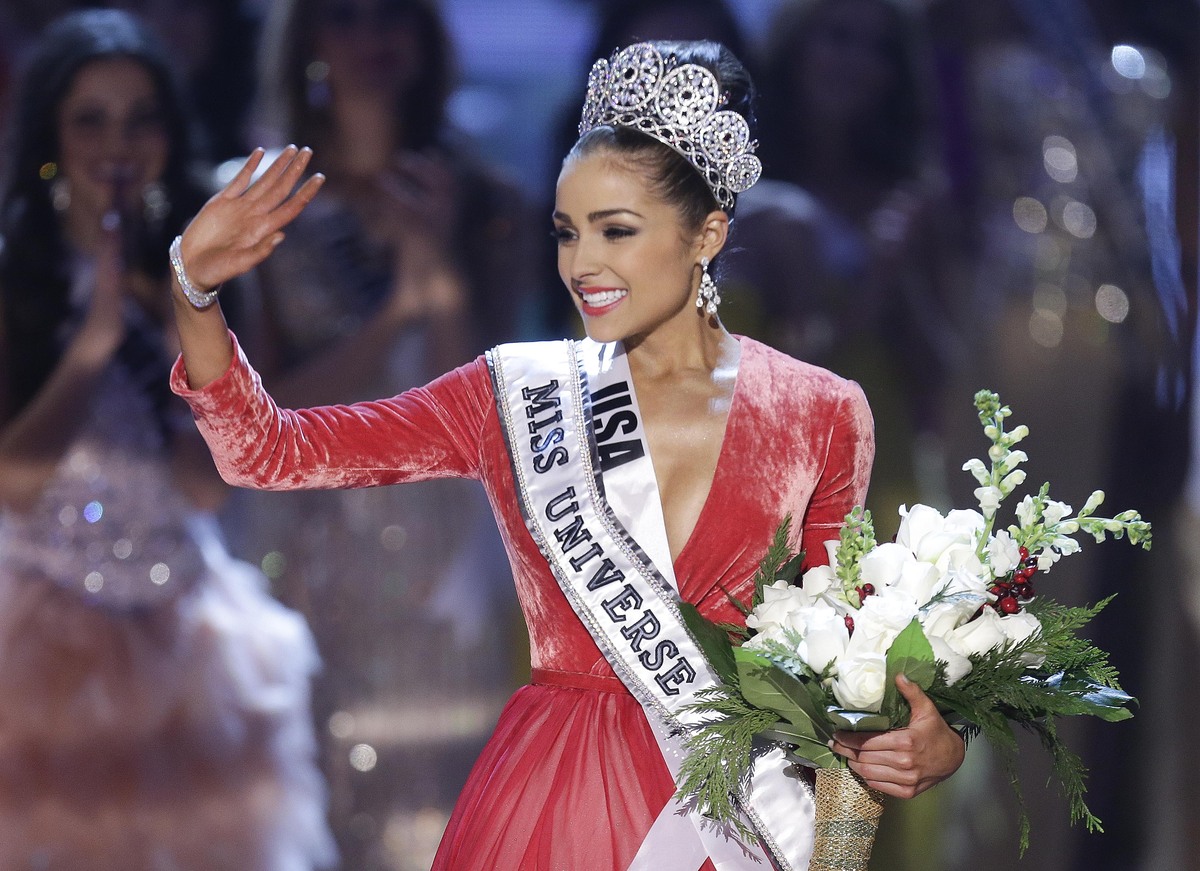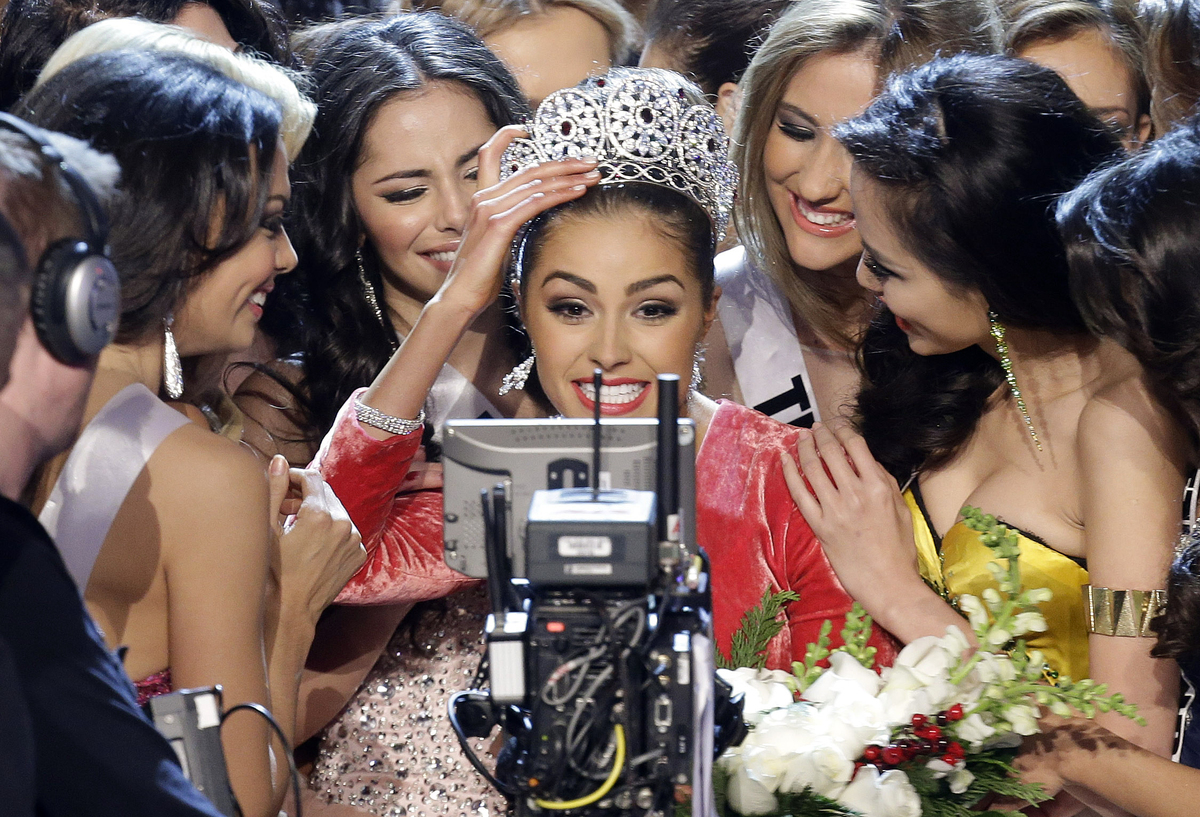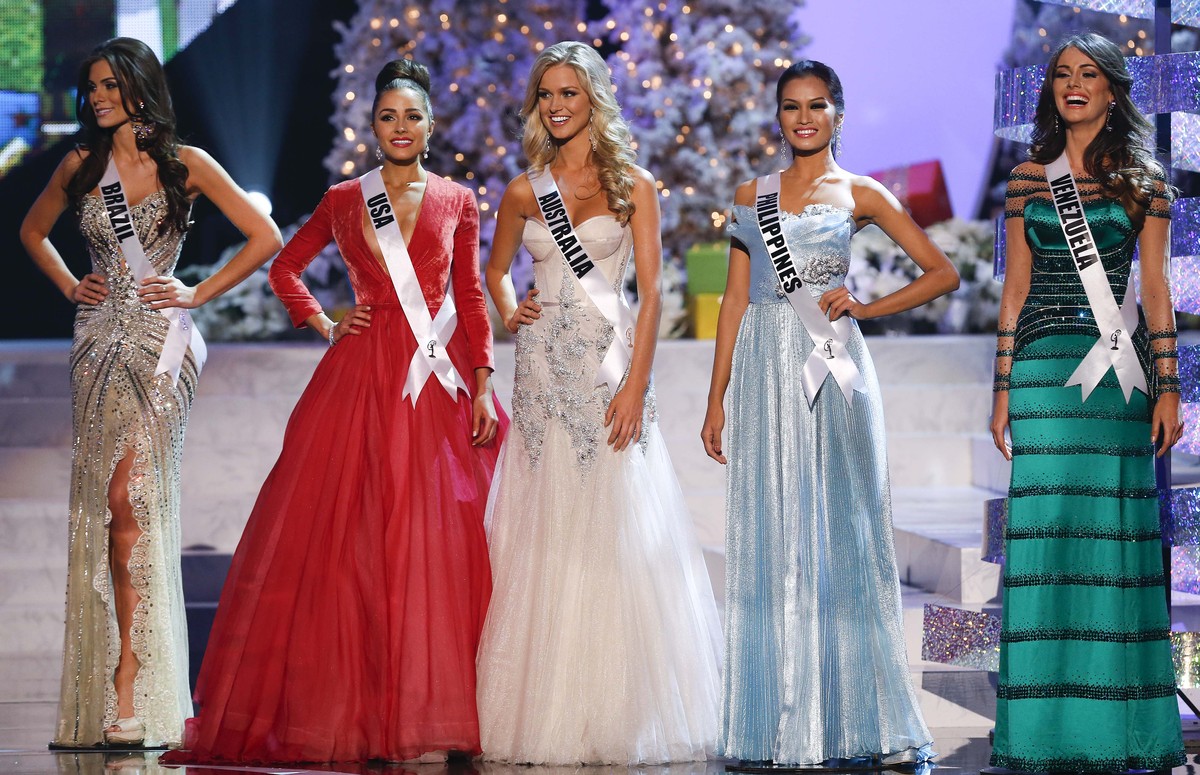 All the contestants spent the past two weeks in Sin City, where they posed in hardhats at a hotel groundbreaking, took a painting lesson, and pranked hotel guests by hiding in their rooms.

Culpo was the first Miss USA winner from Rhode Island when she took the national crown in Las Vegas in June and her coronation ends a long losing spell for the U.S. in the competition co-owned by Donald Trump and NBC. An American had not won the right to be called Miss Universe since Brook Lee won the title in 1997 (Really?...wow! who would have expected that?).

Culpo was good enough during preliminary competitions to be chosen as one of 16 semifinalists who moved on to compete in the pageant's finale. Her bid lasted through swimsuit, evening wear, and interview competitions that saw cuts after each round.

She won over the judges, even after tripping slightly during the evening gown competition. Telecasters pointed it out but also noted her poised recovery.

Minutes before the middle child of five was crowned, she was asked whether she had she had ever done something she regretted.

"I'd like to start off by saying that every experience no matter what it is, good or bad, you'll learn from it. That's just life," she said. "But something I've done I've regretted is probably picking on my siblings growing up, because you appreciate them so much more as you grow older."

As Miss Universe, Culpo will receive an undisclosed salary, a wardrobe fit for a queen, a limitless supply of beauty products, and a luxury apartment in New York City.
Culled from Huffington Post
*You go fear!!! Congratulations, beautiful Olivia. Next year shall be the turn of a Nigerian. All in support, say 'Aye'....LOL!*